Minnesota Fall Color Guide

Attention leaf peepers! Minnesota is displaying some brilliant colors this fall. Much of the state is between 25-75% and changing fast. Learn more about the changing colors, explore helpful fall color resources, and view the fall color guide for common trees in Minnesota. Happy leaf peeping!
Timing and Intensity:
BENDARE PRO TIP: The timing and intensity of the peak colors are mostly affected by the longer, cooler nights and weather, but tree genetics and location also play a role.
Longer and cooler nights:

As the nights get longer and cooler, the chlorophyll production in the leaves slows down. Once this production stops, the chlorophyll is destroyed, and the leaves begin their color change. This is the biggest factor when determining the start of the color change.

Weather and soil moisture:

The temperature and the amount of moisture determine the intensity and vividness of autumn colors. This includes the weather leading up to the start of the change and during the change.

Best colors: warm/sunny days and cool nights leading up to and during the change; adequate rainfall and moist soil throughout the year

Color Delays: late spring; summer droughts

Less colors: the leaves drop sooner with a warm period during fall; strong winds and/or heavy rain knocking the leaves down

Tree Species:

The genetics of the tree, based on its species, also play a role on the timing (e.g. maple, ash, and balsam poplar are some of the first to begin changing and tamaracks are one of the last).

Location:

Trees on the edge of cooler, low-lying areas change quicker (e.g. the north shore of Lake Superior).
Below you will find some of my favorite fall color resources, including typical times for peak color around Minnesota and a list of scenic byway links to help get you out dare!
Helpful Fall Color Resources:
Minnesota Scenic Drive Resources: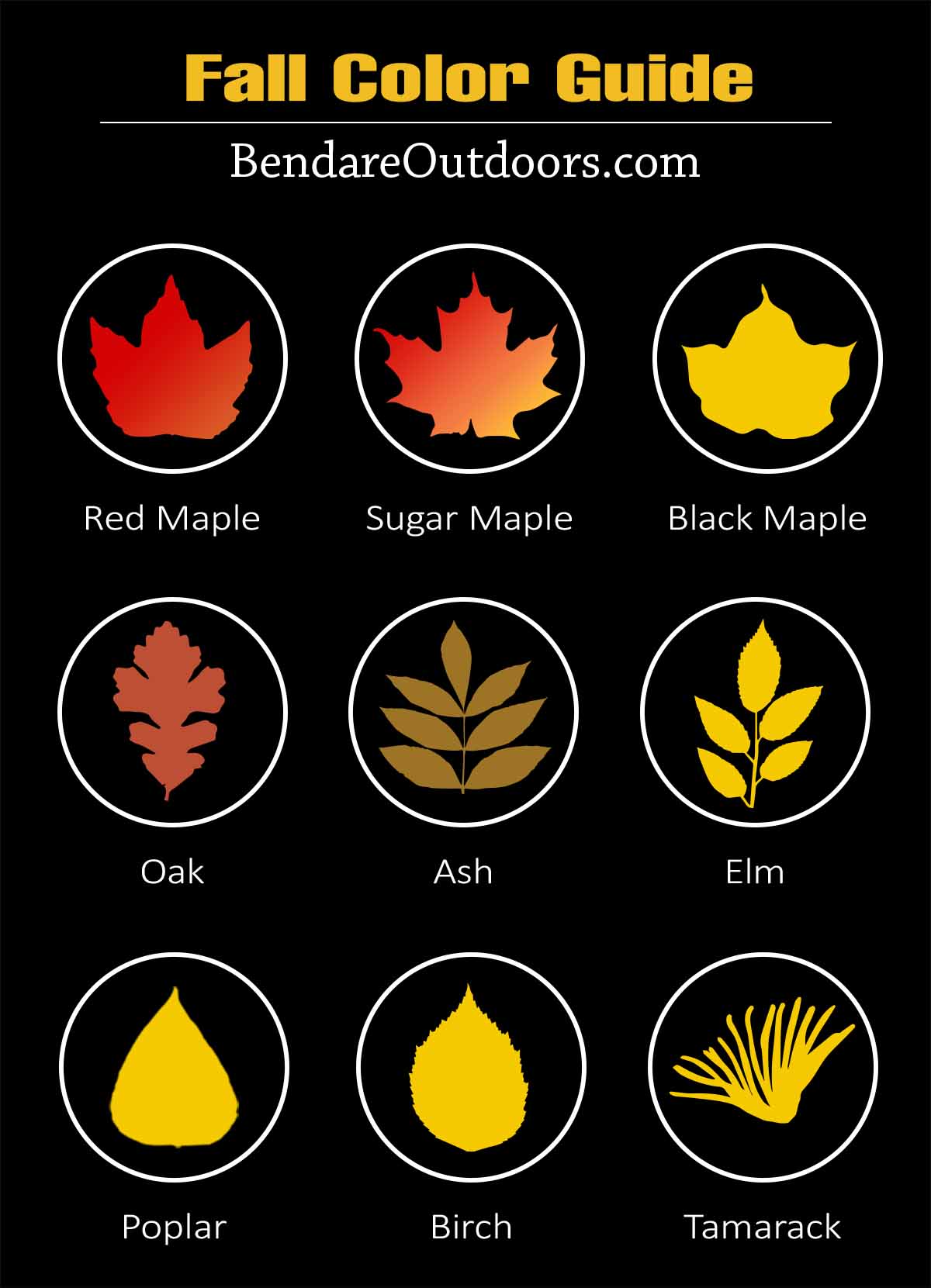 See more news articles from Bendare Outdoors, including seasonal reminders, pro tips, and other featured resources. Follow or subscribe to keep up with latest news. For additional Minnesota outdoor recreation resources, visit MORR!
#MNFallColors #FallColorFinder #FallColors #MNFall #Minnesota #MN #ExploreMN #OnlyInMN #MinnesotaOutdoors #BendareOutdoors #HaveYouBendare #Bendare #BendareMORR